Wordcamp Birmingham – WP Y'ALL
It's that time of year again. On August 16th the Harbert Center will host Wordcamp Birmingham from 8 am to around 5 pm. It's a
conference for wanna be bloggers and wanna get better bloggers. I've been attending Wordcamp Birmingham for several years now and always seem to leave with more knowledge than I came with. It is a great way to learn about how to use WordPress to start a real estate blog to enhance your business. If you've ever considered creating a blog to promote your real estate business you should attend this informative event to help kick start your efforts, I promise you won't be sorry. You can sign up to attend by visiting their website.
In The Beginning There Was Wordcamp
My first year at Wordcamp Birmingham helped me to learn all about the WordPress publishing platform and how I could use it to create my own a blog for my real estate appraisal business. I  had become interested in blogging to aid my marketing efforts because the appraisal industry had recently gone through changes that totally altered how real estate appraisers could get business. We could no longer communicate with loan officers, at least like we had in the past. Lenders were required to establish appraiser panels where assignments were rotated among appraisers. It was no longer possible for the loan officer to call up the appraiser who they had been using for years and ask him if he could put a rush on an appraisal that needed to be turned around quickly. In addition to changes in appraiser/lender communication the real estate market was beginning to take a dive due to economic factors. As the popular book implied somebody had moved my cheese and I needed to find out where they had put it
About the same time I ran across an article in an appraisal publication about how a blog could help increase your ranking on the internet when people searched for an appraiser. I read books and spoke to several other appraisers who had started to do this already and they encouraged me to begin blogging. I began blogging in February of 2010 and I have to to say it's been one of the best decisions I've ever made regarding my business marketing. I network with a lot of real estate agents and I thought that with Wordcamp coming up this would be a good time to get started blogging as a way to promote your business and establish yourself as a real estate expert in the area that you work in. Blogging is one of the best ways to establish trust with potential clients as well as communicate your expertise and knowledge to them so that they will feel comfortable in hiring you as their agent.
During my time blogging I have made great connections with real estate agents, both locally and nationally, who use blogging and social media to communicate with potential clients. I thought I would share their experience with you so that you can see how valuable and important this form of marketing can be. If, after seeing how blogging can help you grow your business, you decide you want to learn more about how you can get started you can visit the links to the Wordcamp Birmingham website where you can find out more about attending.
Birmingham, AL Real Estate Agents That Blog for Business
The first three agents work in the Birmingham, Alabama area and the last two are from other parts of the country, but it doesn't matter where  you are because building trust and establishing your expertise is the same no matter where you are.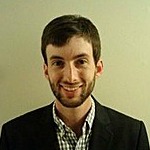 Tyler Davis– Tyler is an agent with LAH Real Estate and concentrates in the metro Birmingham area. His blog/website is Bham Bricks, and this is what he has to say:
As a Realtor, my blog is the centerpiece of my marketing efforts.  It's perfect for sharing information that's relevant to anyone thinking about buying or selling a home.  I regularly post community information, real estate tips, and testimonials from past clients.  I've found that blogging is a great way to share my expertise and establish a connection with prospective clients before we meet face to face for the first time.
Collier Swecker– Collier is a broker with the MegaAgent Real Estate Team of Remax Advantate. He takes a different approach because he doesn't blog, he vlogs. Vlogging is blogging on video and Collier does an excellent job of providing helpful information to potential buyers and sellers from his website at CollierSwecker.com.
My video blog has been one of the methods that I have been able to successfully utilize to establish myself and my real estate sales team as one of the thought leaders in the Birmingham Alabama real estate market. I have focused most of my posts on simple but important questions that I have been asked by my clients over the years. My video blog has allowed me to establish a relationship with the general public, clients, vendors, and even the news media on both a local and national level.

The key to having a successful blog or video blog that is followed by many people is to be authentic, accurate & relevant and to also post regularly. Let your readers / viewers get to know who you are and how you think, in other words be yourself and don't be boring (even if the topic is)!
David Black– David works with Keller Williams in the Alabaster, Alabama area. He, along with this wife Colleen, started the blog/website called "The Black Team". They started the blog to help them stand out among the many agents in the area and this is what he has to say:
When you're one of a crowd–and there are thousands of real estate Agents in the greater Birmingham area–anything you can do to stand out and above the others–is a plus. Blogging is a perfect strategy for accomplishing this, because it allows you and the reader to create a connection that would otherwise not exist. Blogging gives us the chance to build credibility with potential Clients because of the opportunity it gives to share our knowledge and observations about not only the local real estate market, but what living in the community is like, in general.

We'll never have the chance to meet and personally talk with every potential Client we would like to interact with, but regular blogging increases the likelihood for just such a connection to take place. We have had Clients mention our website and blog, and we generate business because of it. We can think of no better confirmation that maintaining a thoughtful, interesting blog presence pays off, by setting you apart from the rest of the crowd.
More Successful Agents To Learn From
In addition to the local agents noted above two other real estate professionals from different parts of the country stand out as agents that "get it". Both Joe Manausa from Tallahassee, Florida and Bill Gassett from Milford, Massachusetts have created blogs that answer questions and provide helpful market data for buyers and sellers to use.
Joe Manausa– Joe is founder of Joe Manausa Real Estate and provides in depth market data to residents about housing in Tallahassee through his Manausa.com blog. Joe's philosophy is simple as he states:
I use blogging to attract consumers to my website. You have to have an overall strategy, you really can't afford blogging for the sake of blogging. I write about the topics that our sellers and buyers communicate to us through appointments, so my content is usually pretty fresh for what's important in the market today. I also provide neighborhood reports for some of our more active communities, as I know people want to know more than just which homes are for sale.
If you are curious as to what awesome market reports look like I suggest you check out a couple of his posts.  Joe's reports drill down to individual neighborhoods and provide real information that local buyers and sellers can use as opposed to national level studies that only give you a macro look at the country.
Bill Gassett– Bill is a Milford, Massachusetts Realtor who has a good grasp on what it takes to be successful using a blog to drive business.  He loves to help and educate others and had this to say:
Frankly it has been one of the best things I have ever done for my business. We all know how much people use the internet on a daily basis to help them find answers to questions they need answered. By having a blog it allows me the chance to be in front of many of these people who are potentially going to be buying or selling a home.

If you are able to come across as being credible in your writing the chances of that person calling you go up exponentially. I always refer back to what had gone on in the real estate market over the last five or six years. As most people know it was an extremely challenging time. Countless people were in financial difficulty especially when it came to their homes. While many wanted to hang onto their place it was just not possible.Rather than face getting foreclosed on many homeowners looked for other means to get out of a tough financial spot. Short sales became a big part of the real estate landscape. For those that don't know a short sale is when the mortgage holder allows you to sell your property for less than what is owed on the mortgage. This was a way for a seller to get out from under a large financial burden and not get foreclosed on.

As you can imagine tons of people turned to the internet to get their questions answered. This is where having a helpful blog delivered countless business opportunities. I was listing a couple of new short sales a week from people who would read my blog about short sales. It was clear to them that I had knowledge that others did not possess. Getting this business from short sellers would not have been possible without my blog. While short sales have died down this is just one example of how I turned blogging into a tool for getting business. Each week I write a new article that in some way will help a buyer or seller. I also do monthly local real estate reports for the towns in my area that I cover. These market reports show people that I am a "real estate expert" in these towns.

I have been blogging for eight or nine years now so it has become second nature to me. You can take a look at my Massachusetts real estate blog to get some ideas on how blogging can be a beneficial avenue for creating business. Feel free to reach out to me as well for pointers as I am always willing to help. If you are willing to put in the time and effort blogging can be a really effective tool for a real estate agent, appraiser, mortgage broker and countless other businesses in the spotlight. I would highly encourage anyone who likes to write and help people to jump in and give it a shot. You will be glad you did!
See You at Wordcamp
So as you can see blogging has been successful for these agents, and it can be for you if you are willing to put in the time and effort as Bill suggested. Wordcamp Birmingham offers various tracks during the conference and even has a 3 hour beginner workshop where you can find out how to set your site up while you are there. If you already have a site but want to tweak it there are sessions to help you do that too. Check out the line up and if you decide you want to go let me know, I'd like to say hi and introduce myself.
If you liked this post subscribe by email (or RSS feed). Thanks for visiting.